As the world continues to move towards the digital realm, with the digital nomad lifestyle becoming increasingly popular, it's no surprise that RV living has become trendy, especially with millennials. In the past few years, more and more professionals have up and left everything they have ever known, invested in custom RVs and motor homes, and began their journey across the United States and beyond.
RV living has become a trend in the past few years, and it doesn't have to be exclusive to those who can "afford it." Anyone can explore this lifestyle if they want to, especially if they have a job they can do from anywhere in the world. Moreover, those who can create excellent content out of it can eventually monetize their blog or YouTube channel as soon as they hit a certain level of engagement or number of followers.
Here are some tips for getting started on your RV living journey and documenting the whole process.
Find a niche
Think of your RV living journey as a potentially lucrative business. The only way to stand out, especially in a landscape that's only getting more saturated as the years go by, is to find a niche in which not many people have secured a footing. Simply put, a "niche" is a segment of any market that is wide open for anyone to claim as theirs. In short, it is a specific demographic that is ripe for the taking.
Unfortunately, when it comes to the internet and vlogging in general, we might be hard-pressed to find a niche that has not been done before. But here are some examples of RV living topics that not a lot of content creators have touched upon:
How about exploring solar or green technology and how they can impact mobile internet? If eco-friendly alternatives are something that you're passionate about, consider integrating this advocacy into your thrust as an RV living vlogger or content creator.
Family vlogging is already saturated, but not in the realm of RV living. If you have kids, consult with your family counselor or therapist and ask if this kind of lifestyle can benefit them in every area of their lives—physical, emotional, mental, and spiritual—and check if it's something your kids want to do as well. If you find ways to ensure that they can stay safe and healthy while you embark on this family RV living journey, consider including them in the narrative.
If you don't have kids, bringing your pets along and centering the vlog around how to keep them healthy and safe during an RV living adventure might be a wonderful niche for audiences.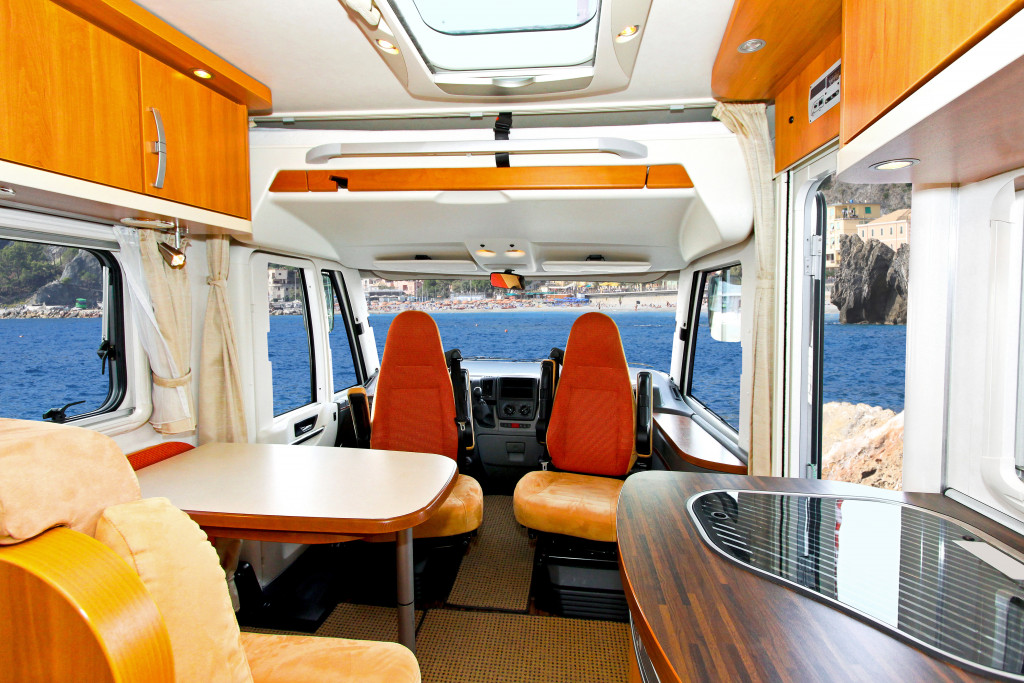 Make a detailed plan
Here is a step-by-step guide for establishing a detailed plan that can guide you in your journey:
Know your starting point and endpoint. How long do you want to embark on this RV living adventure? Is it more of a permanent thing or something you want to do in the long term? Establishing your goals for this adventure and how long will help you determine your road map and timetable.
Create a list of goals for your blog or YouTube channel as well. Once again, if you think of it as a business, it entails developing a business plan. Draft an executive summary, a description for your company or entity, a detailed analysis into the market you're entering, what your content is and how it differs from that of your competitors, your key performance indicators (KPI), goals, and numbers you want to reach, financial projections, budget, and many others.
Improve your documenting skills
There are no two ways about it: If you want to get the lion's share of the market, your content needs to be excellent. RV living bloggers and content creators are now dime-a-dozen, and your content needs to be exceptional to stand out. Here are some tips for improving your documenting skills and content:
Level up your ability to know what looks good visually and how to achieve it. It's not always the equipment; it's the person shooting. Attend some webinars if you have to.
Learn the basics of color theory.
Be inspired by talented videographers and photographers and learn from them, but don't copy their styles. Create your own based on what inspires and motivates you.
Becoming a successful RV living blogger may seem straightforward, but it will take a lot of hard work and consistency. But don't let the obstacles get in the way of your dream. Look into your uniqueness, and find something new to say. You might find an audience that will love your particular brand of RV living.