Most medical malpractice lawsuits are from individuals who have suffered life-changing injuries or people who represent someone who passed away resulting from a healthcare provider's negligent action. Based on a study by the Institute of Medicine of the National Academies, medication mistakes are the most common problem, significantly harming nearly 1.5 million patients annually.
But most lawsuits against doctors and other healthcare providers don't depend on errors in medical treatments. Malpractice lawsuits now encompass how a patient thinks they were mistreated or treated by the facility. It's a reality that physicians can't avoid, so they have to equip themselves with these steps to prevent a malpractice lawsuit while working.
Build Good Connections
Your patients will always expect to get quality care and assistance from their healthcare providers. Quality care is one of the things that will attract patients. In addition, they also expect you to treat them with respect, kindness, and concern. You should help a patient find relief and feel comfortable when discussing their health and bodies. Empathy and respect will help them in getting comfortable with this topic.
It'll also allow them to easily talk about their condition and how they feel about the pills or treatments needed. Make respect and kindness the root of your open and transparent discussions with your patients because it'll be the best way to establish a long-lasting patient-caregiver relationship. It'll also allow you to reach out more to them, allowing their family or friends to gain a good understanding of the procedures and treatment.
Building this kind of relationship with your patients starts from earning their trust. If you earn their trust, they're less likely to file a malpractice lawsuit against you if something goes wrong during the procedure or treatment course.
Get Informed Consent
Before discussing the procedure or treatment course you're planning to give a patient, you'll have to ask for their informed consent. Informed consent means you've already discussed the benefits and dangers of the procedure you'll be doing. That will give them the time to ask about other alternatives. Most dental healthcare providers or institutions train their staff to ask for their patients' informed consent.
Most do that by asking their patients to sign an agreement and completing the needed paperwork. It might sound trivial, but it's your best defense against a lawsuit.
Be Up-to-Date
Maintaining your license through continued testing, training, and education is necessary if you want to stay at the top of your game. Make sure you hone your skills and stay updated about the healthcare industry. You're in the position where patients will ask you questions, giving them your trust and building their confidence in you. You can also be a well-versed practitioner in the community, a characteristic that most people look for.
Follow the Procedures
Following the proper practices and procedures is the overall foundation of building a good connection with your patients. You should follow the implemented rules to ensure you're providing your patients with the best possible care. Making a small error or not following the set practices or procedures will have consequences. It can also affect the patient's treatment outcome, leading to a possible lawsuit against you.
You should also update the policies implemented in your facility if these practices and procedures change or a new one gets added to your practice.
Prepare Yourself
Healthcare providers always feel that their patients are rushing them. Other healthcare providers might feel rushed, but you should still take your time in preparing for your daily appointments. You can start by reading a patient's record before they arrive. Then, stay up-to-date with their current condition, treatment, and prescription. It'll be one of the keys to building a long-lasting connection with them.
Don't compromise on the care you're giving them. If you do that, your patient might file a negligence lawsuit.
Accurate Documentation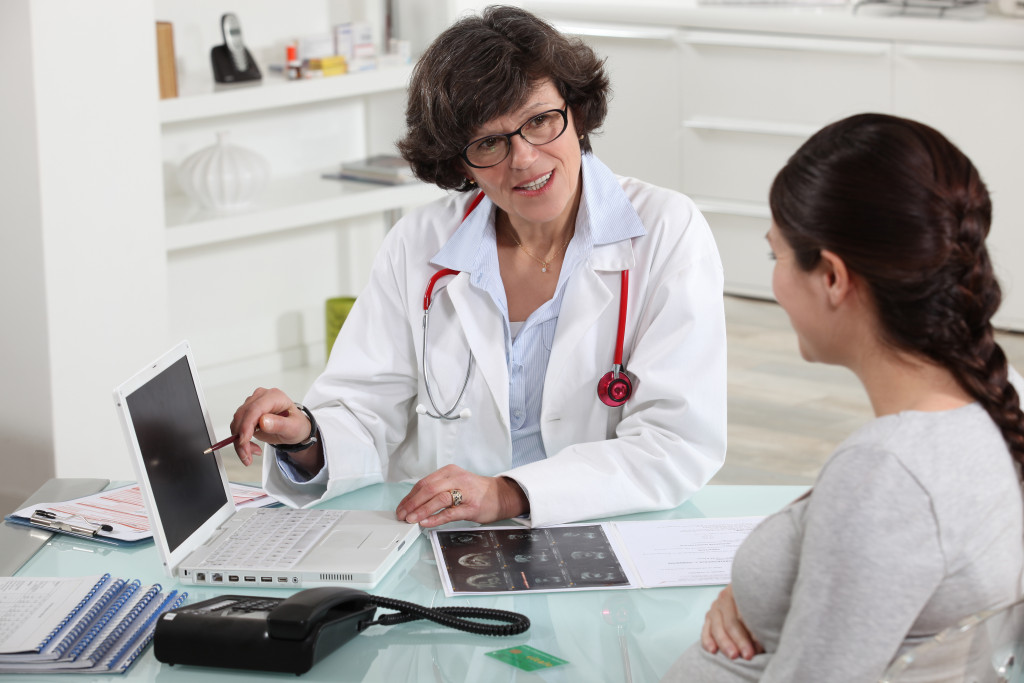 Making accurate documentation and keeping correct records is the key to a reputable practice. In fact, documentation can affect a lawsuit. If a patient files a malpractice lawsuit against you and you can't provide documentation to support your claims, the jury will likely side with the patient. Incorrect and poorly-kept documentation is no better. Good, organized documentation entails up-to-date records and charts. It can also entail specific and complete details of the treatment after their appointment, which will help support you against a lawsuit.
Be Consistent and Clear
On top of being empathetic, you should be transparent and clear. Because you can't avoid using medical terms, you should explain those clearly. Most patients will only understand them if explained in simple ways. It'll also help to use illustrations to help them visualize their diagnosis or present how the treatment or medication will improve their condition. Try to be as consistent and transparent as possible.
Lessening your risks to malpractice lawsuits should always be on your mind. As a doctor, knowing what to do will minimize your risks of getting sued.