The essential principle in the construction sector is optimal productivity within the shortest possible time. While the right skill will boost your chances of achieving this in your construction, the right equipment is also crucial. Most construction managers will focus on buying or hiring tipper trucks, excavators, dozers, and dumpers and forget one essential machine when working from a height: an aerial lift. It allows workers to safely and efficiently work from high elevations and will move construction items from lower to upper floors.
These lifts could help you improve your efficiency when working from a height, whether you are working in the field or in a construction site. With the many lift options available, it is crucial to understand the features and benefits of each before choosing the best for your project.
Boom Lifts
These comprise one or several mechanical arms with buckets at their end. They can reach maximum heights of 20 to a100 feet. There are three boom lift options that the construction industry often use; these include articulating, telescopic and trailer-mounted lifts.
Telescopic boom lifts move in all directions and reach heights of 130 feet. They are often used for projects that require workers to reach high and tricky spots. Articulating lifts are jointed so that they can move around obstacles like plants and power lines. Trailer-mounted boom lifts, on the other hand, reach maximum heights of 70 feet and are towed behind another heavy machine.
Scissor Lifts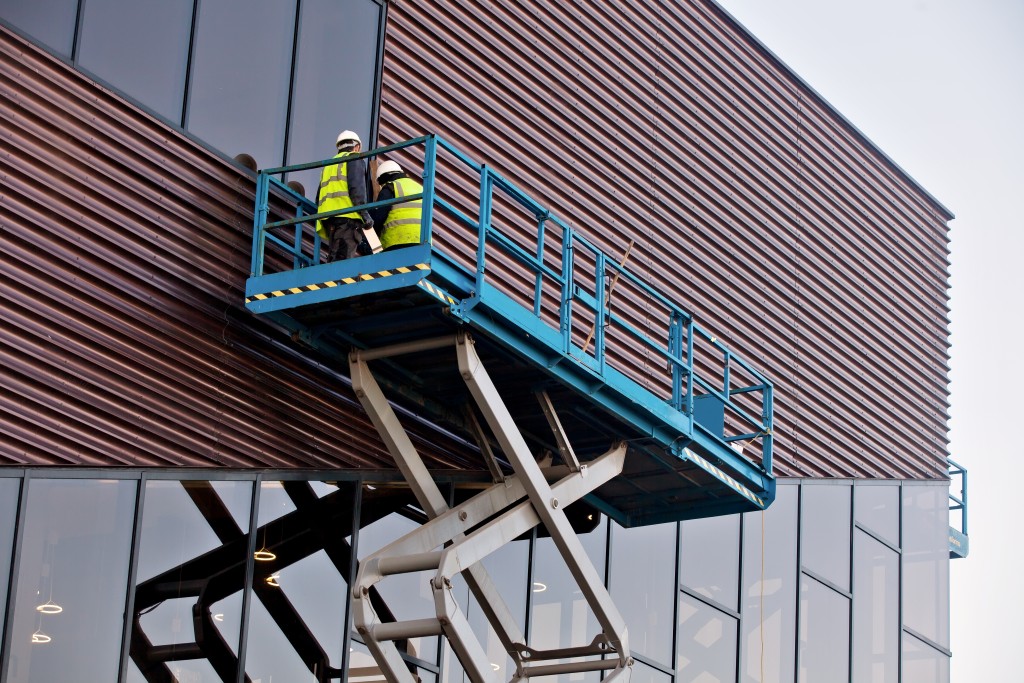 These are renowned for their high weight capacity as they can support weights of 500 to1500 pounds. They could move and carry several workers and various heavy equipment to higher ground. There are two scissor lift types: rough terrain and electric lifts.
Electric scissor lifts let operators easily manoeuvre tight outdoor and indoor worksites on level and firm surfaces. Rough terrain lifts are used outdoors on unstable and uneven terrains. They will suffice for rigorous construction applications that need large working platforms with adequate lifting power.
Spider Lifts
These work like boom lifts but have a unique lightweight base made of four outriggers or structural legs. They are easier to transport from your construction site compared to boom lifts. Spider lifts can also make complete turnarounds and will not only move upwards but also over obstructions.
Telescopic Forklifts
These are also called telehandlers. They have a lifting attachment on an extendable boom lift. Telescopic forklifts combine the features of conventional forklifts with those of telescopic boom lifts. They can, therefore, be used for extreme heights and will suffice for the movement of heavy materials in space-constrained construction sites.
The weight capacity of a construction lift, your job site conditions, power source, and space restrictions are some elements that will inform the best choice for your site from the ones above. Regardless of your choice, hire the lift from a company that keeps theirs in tiptop shape and invest in the latest technologies. This way, you can optimise the aerial lift without incurring the expenses of equipment purchase, storage, and maintenance.