Understand your target audience and tailor the property to their needs and preferences.
Invest in quality amenities that appeal to potential tenants.
Revamp the property by updating fixtures, flooring, and other features.
Offer competitive rental pricing and market your property effectively.
Having a strategic approach to meeting tenant needs is key to success.
You're in the right place if you are a landlord or property manager looking to attract more tenants to your rental property business. Attracting high-quality tenants is crucial for the success of your rental property venture. With the right strategies and approach, you can significantly increase your property's desirability, leading to higher demand and better rental income. This guide will give you five essential tips to attract tenants to your rental property business and revamp your property to stand out.
1. Understand Your Target Audience
Understanding your target audience is vital to attract the right tenants. Different types of rental properties appeal to different groups of people, so tailoring your property to suit the needs and preferences of your target demographic is essential. Conduct market research to identify the demographics, lifestyle, and preferences of the potential tenants you want to attract. For example, suppose your property is in a university town. In that case, you may want to focus on creating a student-friendly environment with amenities like study spaces, high-speed internet, and proximity to campus. On the other hand, if your property is in a family-oriented neighborhood, emphasize features like a safe and child-friendly community, nearby schools, and parks.
2. Invest in Quality Amenities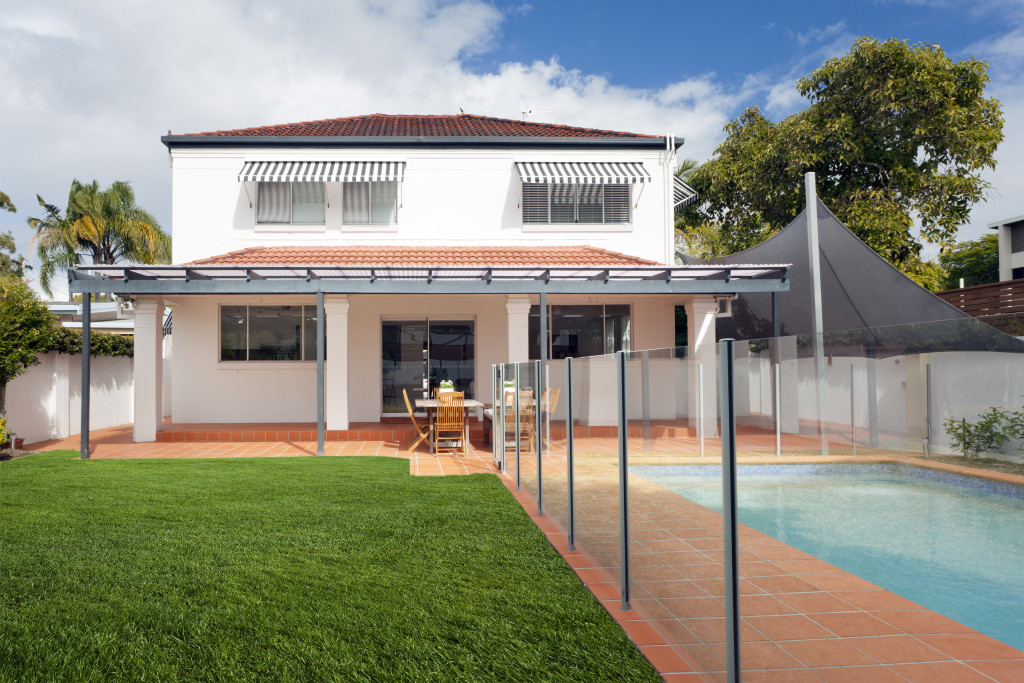 High-quality amenities are essential for your rental property to stand out and attract tenants. Consider popular amenities that appeal to many tenants, such as an on-site gym, swimming pool, bike racks, air conditioning units, smart home tech, and more. You may also consider investing in outdoor space, such as a terrace or patio area with BBQ grills and upscale furniture.
3. Revamp Your Property
To attract tenants, you must offer a living space that is attractive, comfortable, and functional. Consider revamping your property by investing in upgrades and renovations. Upgrades and unique features can set your property apart and attract potential tenants.
Here are some tips on how to revamp your property
Update the Kitchen
Updating any outdated fixtures or appliances in the kitchen can give your property an instant facelift and make it more attractive to potential tenants. Consider replacing dated cabinetry with modern ones, installing new countertops, and adding a backsplash for extra appeal. If you're looking for ways to save money, you can also choose to repaint cabinets or add decorative hardware for a fresh look. Additionally, consider updating major appliances like refrigerators and ovens and small details such as faucets and light fixtures.
Spruce Up the Bathroom
A bathroom can be one of the most important deciding factors when finding a place to rent because it's where people spend a lot of time. Consider replacing outdated fixtures and updating the tile and grout to make the bathroom look more modern and attractive. If you have the budget, you can add luxury features like heated floors or a rain shower head for extra appeal. Additionally, pay special attention to details such as towel rods, toilet paper holders, and light fixtures.
Update the Flooring
Flooring is one of the most important aspects of any rental property. Outdated or worn-out flooring can make a property look run down and unappealing to potential tenants. Invest in new stylish and durable flooring, such as hardwood, laminate, tile, or vinyl plank. If you are unsure about which type of flooring to choose, you can hire flooring contractors for professional advice and installation. Flooring contractors can guide you on the best type of flooring based on your budget and needs.
Focus on Curb Appeal
The exterior of your property is just as important as the interior in attracting tenants, so be sure to focus on curb appeal. Consider planting trees and shrubs to create a lush garden or replace any old fencing with modern materials such as wood or wrought iron. You can also add outdoor seating areas where people can relax and enjoy the outdoors without leaving the property. Additionally, ensure all paths are clear, walkways are illuminated, and the lawn is well-maintained for extra appeal.
4. Offer Competitive Rental Pricing
Price is one of the most critical factors that potential tenants consider when choosing a rental property. Research the current rental market in your area and set competitive rental prices. It's essential to strike a balance between earning a good return on your investment and offering a reasonable price that appeals to tenants. If you're unsure about the pricing, consider consulting a real estate professional who can provide valuable insights and help you determine the optimal rental rate.
5. Market Your Property Effectively
Even if you have a fantastic rental property, it won't attract tenants if they don't know about it. Effective marketing is key to showcasing your property's best features and reaching a wider audience. Utilize both online and offline marketing channels to promote your property. Create eye-catching online listings with high-quality photos and detailed descriptions of the property's amenities and features. Leverage social media platforms and consider running targeted ads to reach potential tenants in your desired demographic. Additionally, traditional marketing methods like signage, flyers, and local advertisements can still effectively attract tenants, especially if your property is in a high-traffic area.
In Summary
Attracting tenants to your rental property business requires a strategic approach and a focus on meeting the needs of your target audience. Understanding your potential tenants, improving curb appeal, upgrading your property, offering competitive rental pricing, and effective marketing are all key elements in attracting high-quality tenants. With the right strategies and approach, you can significantly increase the demand for your property and set yourself up for success.