The booming housing market and record low interest rates have put homeowners in a better position. Homes are selling like wildfire, and buyers are doing what it takes to land their dream homes. Those who have the initial approval from their mortgage lender are also joining the competition, making home buying a difficult process more than ever.
Selling a home is likely one of the biggest and the most difficult financial transactions you'll ever make in your lifetime. The closing price you and the buyer agree on and the real estate commissions will determine the amount of money you receive. While the hot housing market has put sellers in the driver's seat, it's important to know the right negotiating strategies to walk away with a big win. This means learning how to work hard and toughen up to get the best price from your prospect.
Your negotiating skills lie heavily in the current state of the housing market. With today's housing trends, the selling and purchasing of property happen swiftly. As the seller, you have to make critical financial decisions during the selling, negotiation, and buying process.
To make the most out of your property, we'll discuss some useful techniques when negotiating. These methods will enhance your negotiating skills, which can help you generate an attractive deal to satisfy your buyer.
Counter the list price
As a seller, you surely don't want to accept a prospect's initial offer on your property if it's lower than the asking price. More often than not, buyers expect a back-and-forth- negotiation to ensure their initial bid is below your list price. It may also be even lower than the amount they're willing to offer.
Many sellers create a counter bid by slightly reducing the list price since they don't want to lose a potential sale. As much as possible, they have to be flexible during negotiations to close a deal. While this approach seems effective when getting a property sold, it's not always a good way to win a negotiation.
Instead of cutting down your offer, stick to your list price. If the buyer is keen to get your property, they will return to you with a much bigger offer close to your list price. If your property has a fairly good list price, staying true to your list price sends a message that you know your property's real worth and won't settle for an offer you don't deserve.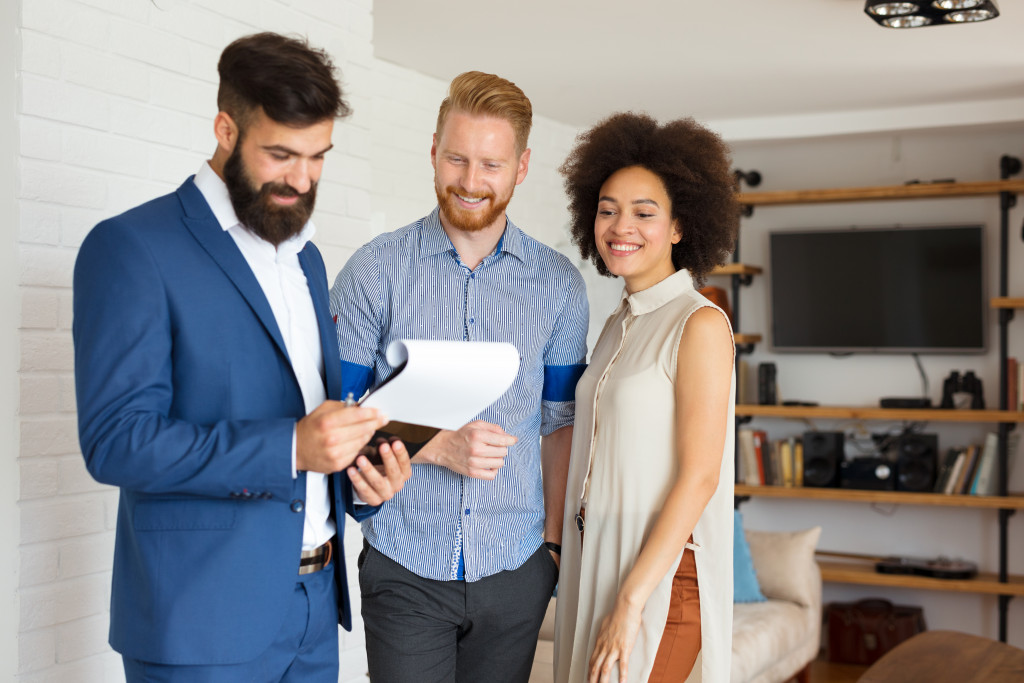 Don't let your emotions overpower you
At one point, your home was your source of pride. But now you have to move on. You have to focus on your actual goal: get the best offer out of that home. This means not letting silly things such as pride prevent you from getting a massive fortune out of the property.
It's best not to be too emotional when letting go of your home, especially if your family spent years in it. The secret to surviving the real estate market is to stay level-headed as possible throughout the process. Home selling is a business, after all. Negotiation skills and rational thinking are what the real estate business is all about.
Being stubborn is also a common problem among sellers. If your purpose is to move on, sell, and get rid of the property, taking less than the ideal price is more practical than having no sale at all. In this case, sellers should consider the actual costs of not selling, apart from the monthly mortgage costs. These include insurance, utilities, maintenance, and the risk of theft or vandalism. If you know the real cost of letting your listing stay on the market for too long, this will put all the other offers into a better perspective.
When selling a home, hide your emotions in your pocket to put you in a better perspective during the negotiation process.
Start a bidding war
For homeowners trying to sell their homes, an open house brings a lot of opportunities for sellers, especially in attracting potential buyers and getting a worthwhile offer.
Make open houses a critical part of your selling process. After putting your home in the listings, make it available for tours and schedule the open house after a few days. Don't entertain offers until you're done with the open house. If buyers expect competition, they're more likely to submit bigger offers. In the case of multiple offers, return to the highest bidders and ask for their best offer.
Selling your home in which you have spent many years with your family can be a stressful process. With smart negotiation strategies, you significantly lessen the pressure of negotiations, helping you save time, money, and effort along the way. While the housing market remains hot, make sure to stay on course to get the best deal.