Branding is a term most people have heard of, but few understand. A brand is the image and personality of your company, product, or service. It's what sets you apart from everyone else in your industry. It communicates to potential customers who you are and why they should choose you over the competition.
Your business' style, tone, character, and reputation all come together to form your unique identity — your brand. So it goes beyond simple images. As the owner or employer, you must know if your graphic designer can translate your brand's purpose and goal into an image. This way, they can create marketing materials for you that are visually appealing and effective at conveying your message.
Your Logo
Is your logo unique from every other business, or does it look like a template you could have found from anywhere? Many companies make this mistake because they don't know the importance of having a unique brand. If everyone has the same font and layout, then what makes you any different? What makes your company stand out?
Take time to design your logo. It's often the first impression you create for customers. Have it printed correctly, too; make sure the printer uses the right colors and files.
Your Business Card
So you've got a killer logo and an amazingly unique tone of voice for your business, but what would happen if the only thing that represented your brand was a tiny blurb on someone's desk? You don't want people to see your business card and think it looks like it came from a generic printer.
Don't lose out on this opportunity to send your brand's message. This is another chance for you to showcase the tone of your business in a concise way that will leave an impression on all who see it.
Your Marketing Collaterals
Flyers, brochures, your company portfolio, annual reports, and email newsletters are just some examples of marketing materials. Think about it, what would your employees say if they knew you were using the same template for all these promotional pieces? They'll know.
Your promotional material represents your company's message to the public. So make sure it's not bland. Chances are people are going to notice. Using the same layout with the same font and color every time will make things look dull.
Marketing collaterals include everything from fliers to PowerPoint presentations. At this stage, you want to use images that are consistent with your brand's identity.
For example, if you're doing a presentation for an accounting firm, it makes sense that your images or photos would be of lots of paper and pencils. If you were promoting a resort, it would make sense for you to use sunny imagery and fun fonts.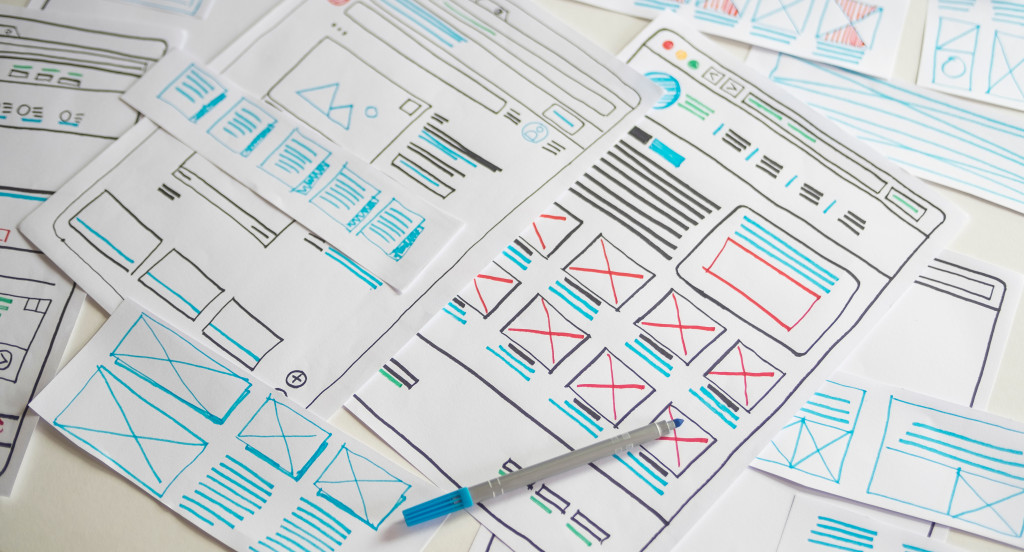 Your Website
The design of your website (and mobile app) is likely the primary touchpoint that your customers interact with. You can't afford to have any errors or problems when they are trying to engage with your business.
A great way to ensure that everything is consistent across all platforms is by establishing a style guide for your brand's design. This will entitle you to review each page before it goes live so that you can make sure there are no inconsistencies in
You want to give people a good impression of your company. So you can use colors that match your brand's identity, images that help create the right tone, and even font sizes that are easy to read.
Your Office
Your office is a reflection of your company. It should carry the same style and tone as your brand. Make sure that any promotional items or furniture have a cohesive look, like how you want your marketing to support your brand's vision. This isn't limited to design; make sure to organize your space so that it's accessible for customers.
To make a good impression, make sure your decor reflects your company culture. Artworks should be tasteful and elegant. They can be as bold or as colorful as you want, but they should not take away from your brand's identity. Some companies can offer reproduction services of fine art, such as famous paintings on museum-quality canvas.
Your workplace is yet another place where you want to show off your brand. So make sure it shines as bright as your business.
Take the time to make sure your business branding is adequately designed for your venture. This way, you can stand out from your competitors by ensuring every touchpoint of your branding reflects your company's message.