Even though many businesses laid off employees during the pandemic, it also saw a record number of new business applications in history. Around 5.4 million people submitted new business applications in 2021, which is 68 percent higher compared to the average filings five years before the pandemic.
If you want to start a business, you're not alone. There are over 30 million small businesses in the United States, according to the U.S. Small Business Administration. That's a lot of competition, but don't let that deter you! You can be one of the success stories with careful planning and execution. Here are the top tips for starting a small business:
Know Your Competition
When starting a small business, it's essential to know your competition. By doing so, you can understand their strategies and how you can differentiate yourself. You can also find potential customers by studying your competition's customer base. Finally, keeping tabs on your competitors can help you stay ahead of the curve.
Knowing your competition also allows you to create products and services with a competitive advantage in the market. This can help you to set your prices competitively and to respond quickly to changes in the market. Understanding your competition's customer base can give you insights into potential new customers for your business.
Write a Solid Business Plan
A business plan is a critical document for any small business. It outlines your business goals and how you plan to achieve them, your marketing strategy, your financial forecast, and more. Without a business plan, making informed decisions about your business and tracking your progress over time can be challenging.
Developing a solid business plan is essential for any small business. It will help you to set realistic goals, allocate resources effectively, and make informed decisions about your business. A well-crafted business plan can also help you to secure funding from investors or banks.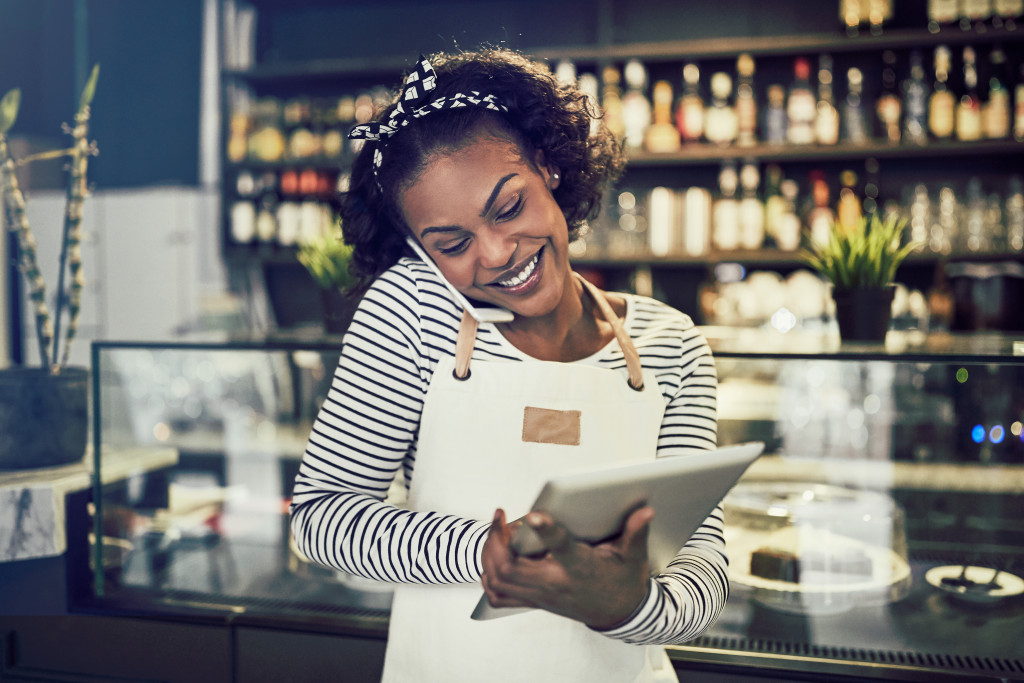 The business plan should also consider how you can protect your business. This includes developing strategies to manage risks, such as insurance. In this situation, you should work with a reputable insurance broker to provide options for the policies you can get. The broker should have a wide array of insurance products you can use for the business.
Choose the Right Name
When starting a small business, choosing the right name is essential. The name should be catchy and easy to remember and accurately reflect the business's products or services. It's also crucial to ensure the name is available as a domain name and/or trademark. Once you've chosen the perfect name, use it consistently across all your marketing materials.
A good business name should be relevant to your industry and reflective of the values and personality of your company. Brainstorm with friends, family, and potential customers to come up with a list of possible names, then narrow it down to the one that feels just right.
Get the Word Out
When starting a small business, getting the word out as much as possible is crucial. There are many ways to do this, and it will vary depending on your business. Some of the most common methods include creating a website, setting up a social media page, and distributing flyers and brochures. You can also contact local newspapers and radio stations to see if they would be interested in doing a story on your business. Whichever method you choose, be sure to stay consistent with your marketing efforts and update your information regularly.
There are many benefits to getting the word out, including:
Increased visibility and awareness. When you start telling people about your business, they will start to see it more often and be more likely to remember it. This increased visibility and awareness can help you attract more customers and grow your business.
Greater credibility. People who know about your business will view it as more credible and legitimate. This can help you attract more customers and grow your business even faster.
More growth opportunities. By getting the word out, you open up opportunities for growth that wouldn't otherwise be available to you. You may get featured in articles or websites, which can help expose your business to a larger audience. You may also get new customers through word-of-mouth referrals from happy customers.
Keep Your Customers Coming Back
Lastly, don't forget about the most essential part of any business: the customer! Once you've snagged their attention and made that all-important first sale, it's up to you to keep them coming back for more. The best way to do that is by offering outstanding customer service at every opportunity and developing long-term relationships with your clients or customers. If you can do that, you'll be well on your way to small business success!
Starting a small business is a big undertaking—but it's also a very rewarding one. By following these tips, you can give yourself the best chance for success right from the start!