Financial management is a crucial component of any business. It's the process of managing and controlling an organization's money, including cash flow and profitability. This process also involves planning for the future to ensure sufficient funds on hand in case of emergencies or unexpected expenses.
Knowing how to manage finances effectively can be vital to the success of your business. Here are some tips to help you get started:
Establish a budget and stick to it.
Creating and following a budget is one of the most important things to manage your finances. A budget will help you stay on track with your spending and ensure enough money to cover your expenses.
If you don't have a lot of experience with budgeting, there are plenty of online resources and calculators that can help you get started. There are also many helpful books and courses on the subject.
If things don't go as planned and you find yourself struggling to make ends meet, don't be afraid to reach out for help. Many organizations and programs are available that can provide you with assistance and guidance.
Stay proactive about tracking your expenses.
It's essential to know how much you're spending and where your money is going. It includes tracking not only your regular expenses but also your periodic and unexpected expenses. Doing so will help you stay on top of your finances and better plan for the future.
Many helpful tools and apps are available to help you track your expenses. You can also use a good old-fashioned spreadsheet or pen and paper. Either way, what matters is that you are following your costs and mindful of how much money you're spending.
A proactive approach to tracking expenses can also help you identify areas to save money. For example, if you notice that you're spending a lot of money on unnecessary office supplies, you can make a plan to cut back on those expenses.
Be mindful of your credit rating.
Your credit rating is a measure of your creditworthiness and reflects how likely you are to repay your debts. A high credit rating can help you secure lower mortgage rates on property loans and other financial products. In contrast, a low credit rating can lead to higher interest rates and other penalties.
You can do a few things to improve your credit rating, such as paying your bills on time, maintaining a good credit history, and using a credit monitoring service.
If you find yourself in a situation where your credit rating turns out on a negative impression, there are ways to rectify the situation. Talk to a financial advisor for assistance.
Plan for the future.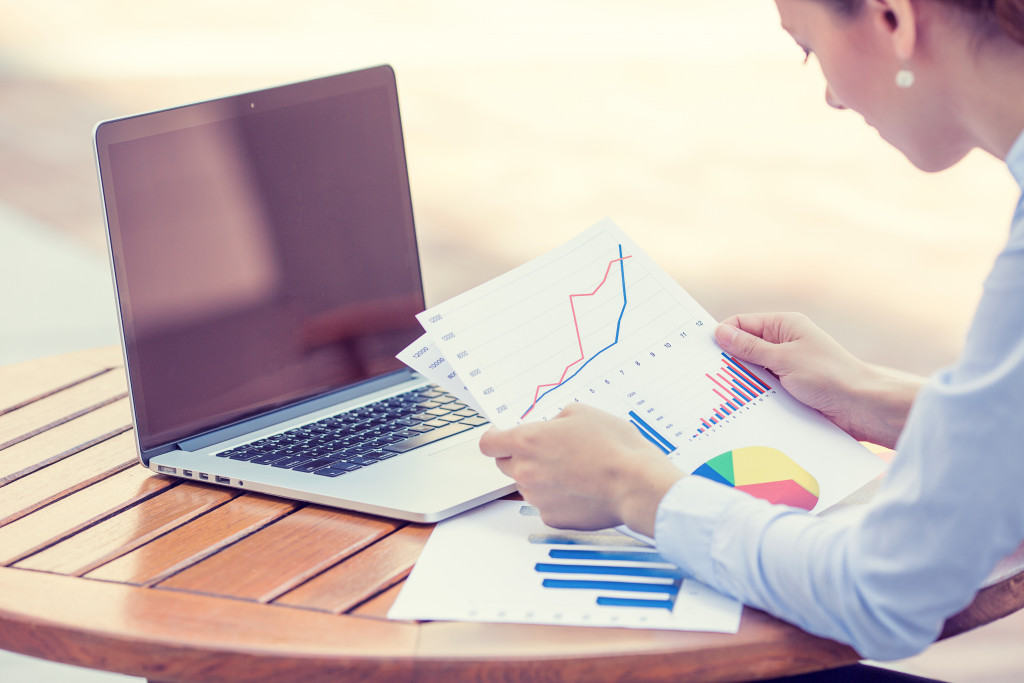 No one knows what the future holds, but that doesn't mean you can't plan for it. It's essential to have long-term financial goals and plans in place so you're ready for any eventuality. It might include saving for retirement, setting money aside for a rainy day, or investing in property or other assets.
The earlier you start planning for the future, the better. It's never too late to get started, but the sooner you begin, the more time you'll have to reach your goals.
However, ensure that these goals are realistic and attainable. Don't set yourself up for failure by aiming too high. Besides, it's more important to have a plan and work towards it than not have a plan.
Consider services from a financial advisor.
Financial advisors can be an excellent resource for managing your finances in the company. They can provide you with expert advice and guidance on saving money, investing it wisely, and protecting your assets.
They can also help you plan for the future and work through difficult financial situations. If you're not sure where to start or need help to get your finances in order, a financial advisor can be a big help.
However, it's essential to do your research and make sure you choose a reputable advisor who has your best interests at heart.
Learn from your mistakes.
Everyone makes mistakes when it comes to money, and that's okay. What's important is that you learn from those mistakes and don't make the same ones twice.
If you find yourself in over your head financially, take some time to assess what went wrong and how you can fix it. Talk to your team for help or search for resources online. There are plenty of articles and blog posts out there that can offer advice on how to get your finances back on track.
Managing finances can be tricky, but you'll be well on your way to success with these tips and considerations in mind. So, get started today and see how you can improve your financial situation.