Fleet transport is an integral part of your business assets. It is a part of your brand and representation to the world. If you want to manage your business effectively, you should also consider paying equal attention to the transport. It also plays a vital role in affecting employees.
Now, you might need them for office work, logistics, or commute. You never know how they turn out to be helpful. You have to think strategically to make proper use of the transport. Many companies delegate the responsibility to manage vehicles to staff members. However, that is not the end to it. Moreover, employees might not take the same care for a company vehicle as they would for their own.
The company vehicles often include SUVs, pickup trucks, lorries, coaches, and sprinter vans. They are used to transporting people as well as goods. Here you will learn the ways to manage the company vehicles effectively.
Delegate Responsibilities to Drivers
Whether you believe it or not, your drivers know more about the vehicles than you do. They are well-equipped to handle your vehicle's regular maintenance. Ask them about tires, and they cannot stop talking about them. But, when it comes to upkeep, they might be a bit laid back. Therefore, it makes sense to put it on paper, what you expect from them.
You need to train your drivers to sanitize and maintain the vehicles after each trip. If you are using a vehicle for sales, the upkeep will differ in specific ways. Moreover, you need to keep it aesthetically pleasing and also prioritize technical matters.
Now, here we bring you to another zone. It is that of driving under the influence. Most drivers work overtime. So, you will often find them taking alcohol and drugs to stay awake. However, that might be detrimental to your employees or whoever is using the vehicle.
Moreover, hit-and-run cases on the highway are something you cannot rule out. The one mistake of your driver and your company might suffer badly. Therefore, you need to keep in touch with a DUI legal practitioner. Only this individual can help you in defense in court; let a case arise.
Utilize Technology
Modern software can help in fleet management. It is less time-consuming and gives you peace of mind. Now, you can track the performance of every vehicle from the confines of your office. You get to know about the operation timings, fuel used, and toll taxes paid. Track your vehicles without having to leave the cabin. You also get to know who the driver was if any untoward incident occurs. Some of the latest features often include optimized routing, cargo theft alarms, and driver safety.
With historical data, you can manage fleet performance and reduce wastage. Moreover, you can also manage driver times and trips. GPS is a mechanism that is constant and amalgamated with the software. You can also check real-time traffic conditions on the roads. If you use the fleet for deliveries, tracking them until the customer collection point is your prerogative. And, what better way than to use the software?
Many companies lose billions from cargo theft. You can now help yourself with geo-fences. They have alerts. Whenever trespassers try to get in, the alarms go off at multiple places, including police stations and traffic check posts. You can also stop side trips that most drivers make at charges from other roadside passengers.
You can also check what speed your drivers are driving at so that you can warn them at the right time. An accident can have numerous implications, including one on your brand image. Fleet trackers also reinforce coaching for safe driving. So, that lessens your task.
Educate Employees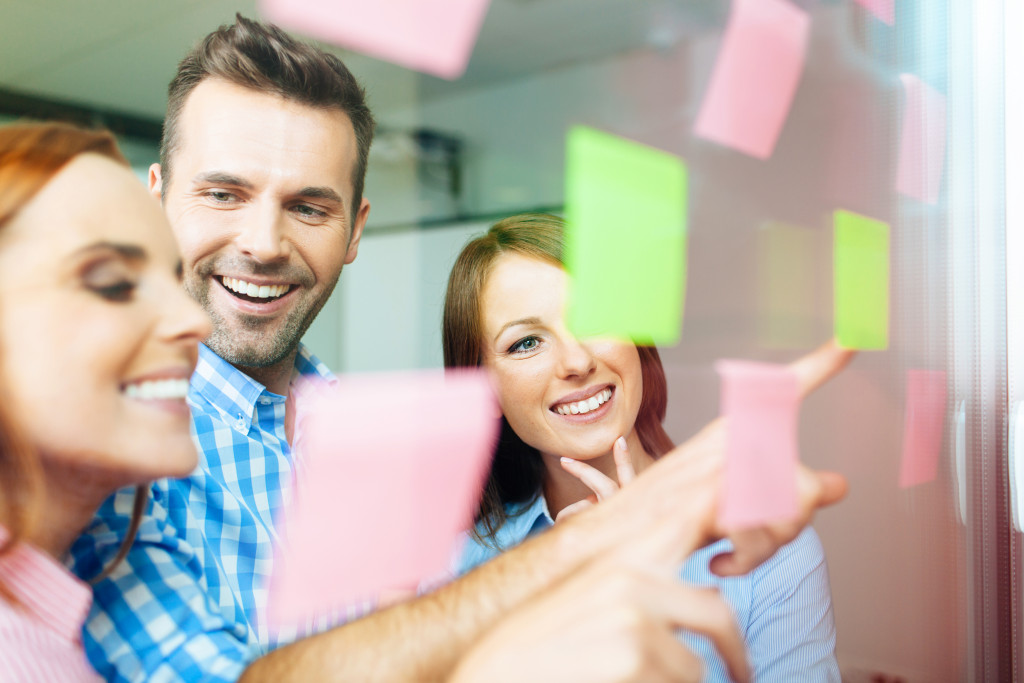 It is not just the prerogative of drivers to take care of your vehicles. The employees who use it are also responsible. Mandatory training camps can do a great deal for you. You have to guard your brand image closely. And, to do so, you have to explain how both are interrelated. The employees often make the place dirty and force the drivers to change routes based on their fancy. So, you can now train both alongside for a fruitful partnership.
Train your employees to carpool when traveling to the exact location. It can help you save on fuel. You can also promote policies of no rewards in an appraisal if employees use the cars for personal work. These are a few of the strategies you can enforce that your vehicles are taken care of. A company car policy should be a mandate today.
It is all about managing your fleet smartly and effectively. Get the best results of indirect marketing from your fleet today.