As a business owner, you are always looking for ways to invest in your company and ensure its future success, especially if you're starting as a small business.
Small businesses have a high failure rate, with over 50% of small businesses failing by their fifth year. Investments can certainly help out to avoid that. But with so many options, it can be challenging to know where to start. Here are five essential investments that every company must make:
Human Resources
Your human resources department is one of the most important investments you can make. Your employees are your most valuable asset, and investing in their training and development will pay off in the long run. In addition, you will create a more productive and positive work environment by providing your employees with the resources they need to succeed. Here are some specific investments you have to make in HR.
Recruitment Tool
Recruitment is an essential function of your HR department. You need to find the best talent out there to join your company. To do this, you must have a powerful recruitment tool. Many recruitment tools are available, from Applicant Tracking Systems (ATS) to candidate management systems (CMS). Choose the right one for your company's needs and budget.
Compensation and Benefits
Your employees need to be compensated fairly for their work. This includes not only their salary but also their benefits. Therefore, your company should offer a competitive benefits package that meets the needs of your employees. If you can't afford to provide a traditional benefits package, other options are available, such as voluntary benefits programs.
Recruitment Agency
If your company has a fast-paced environment or you're looking for highly-skilled workers, you may need to use a recruitment agency. Recruitment agencies can help you find the best candidates for your open positions.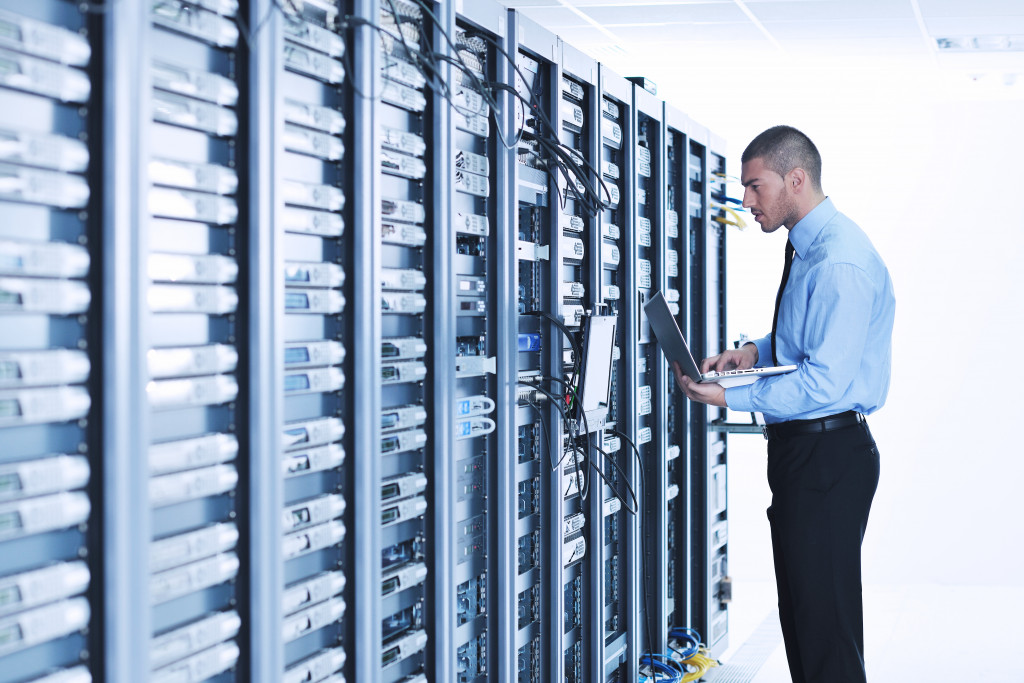 Technology
Another essential investment is in technology. In today's business world, having the latest and greatest tools and software is crucial. By staying up-to-date on the latest technology, you will be able to work more efficiently and serve your customers better. Technology investment will also give you a competitive edge over other businesses in your industry. Here are some essential investments in technology you should make:
Cloud-Based Technology
Cloud-based technology is becoming more and more popular. It allows businesses to access their data and applications from anywhere in the world. This is an excellent investment for companies with remote employees or who travel often.
Data Backup and Security
Ransomware can cost as much as one million dollars. Therefore, you need to invest in data backup and security to protect your company's data. Many options are available, such as cloud backup and on-premises backup.
Business Process Automation
Business process automation can save your company time and money. By automating repetitive tasks, you will free up your employees to focus on more critical tasks. There are many different business process automation tools available. Choose the one that best fits your company's needs.
Transportation
It's estimated that Americans spend over an hour in public commute every day to go from work and back home. That's why it's good to invest in transportation or at least a company vehicle or bus. This will drastically reduce the time needed for your employees' commute and might even help them save money.
However, you also need to invest in the maintenance of these things. One proactive way to save on maintenance is by getting detailing services for your company vehicle. An experienced auto-detailing company can offer resilient and top-quality protection for your vehicle's paint, making it last much longer. This will then help your company vehicle stay for a much more extended period.
Marketing
Another essential investment is in marketing. To reach new customers and grow your business, you must invest in marketing initiatives to raise brand awareness and drive traffic to your website or store. Whether you invest in online advertising, traditional print or broadcast advertising, or public relations, make sure you are investing enough money into marketing to reach your target audience. Here are some cheap marketing options for your business.
Social Media Advertising
Social media platforms are a great way to reach new customers. You can target your ads to specific demographics, interests, and locations. Facebook, Instagram, and Twitter all offer advertising options for businesses.
Local SEO
If you want to attract customers who are searching for your products or services online, you need to invest in local SEO. By optimizing your website for local search, you will appear in the search results when someone searches for businesses like yours in their area.
Customer Service
Finally, customer service is one of the most important investments you can make. If you want your customers to keep returning, you must provide them excellent service. This means training your staff on effectively communicating with customers, resolving customer complaints quickly and efficiently, and going above and beyond to exceed customer expectations.
Investments are crucial for any company, big or small. By investing in the right areas, you will be able to improve your business and better serve your customers. This will ensure that your business will grow in no time!