Safety is now a key element in various work environments. While this meant the right equipment controls to minimize the risk of injuries to your workers in times past, this is no longer enough. To this end, nowadays, there are several legislative bodies focused on ensuring the highest level of worker safety. In equal measure, there are also numerous manufacturers for safety clothing nowadays.
Getting your company's safety clothing online is undoubtedly the best way to benefit from good discounts since you can compare prices among different suppliers. Not all of them will nonetheless be offering the legally-mandated high-visibility clothing essential to boost the visibility of your employees to machine operators and oncoming traffic in road construction sites. The following are the defining elements you should base your choice of high-visibility clothing on to guarantee its efficacy and compliance to safety regulations.
Adequate Coverage
Bright and large garments will generally be more visible compared to small ones. The recommended body coverage of your high-visibility clothing is 360 degrees, meaning full-body coverage. This way, the clothing's wearer is visible from all sides. Other than coverage, safety equipment regulators require the use of color stripes that contrast your clothing's background material to guarantee the highest level of visibility. Stripes around the clothing's legs and arms are also essential to give visual clues on your employees' movements. The background material colors used for high-visibility clothing include yellow-green, fluorescent-red, and orange-red.
Fit
The garments you choose for your employees should be a perfect fit for the workers to be compliant with their use. When considering the fit of high-visibility clothing, remember that people will often wear it over a bulk of their clothing. You should thus take into account the other garments. A proper fitting high-visibility garment should fit snug and stay in place while an employee handles different work elements. Too loose a high-visibility garment will force the worker to keep pulling it back up and compromise his/her safety.
Brightness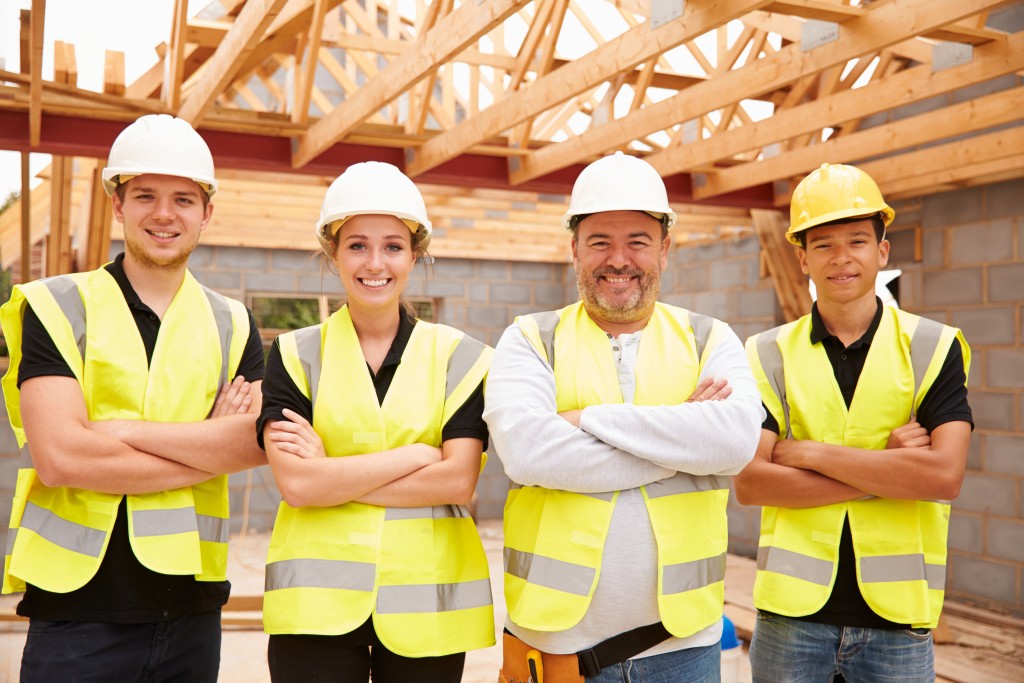 The brightness level of your garments will primarily depend on the conditions under which it will be used. In the daylight, the perfect colors are bright ones like those emitted by fluorescent materials. In low light conditions, fluorescent colors might still be useful, but the best choice is garments made of reflective materials. In dark conditions, opt for garments with the highest retro-reflectivity levels.
Design
To comply with various set standards for safety clothing, there are different criteria the garments you buy should meet for their bands or stripes. The waist-level horizontal band should go all around, and there should be two vertical stripes from the shoulders to the waist. You can also have a symmetric ''X''' spreading to the waist from the shoulders or bands encircling the arms and legs.
These features will make the difference between a safety compliant and useless high-visibility garment. Even with the above guideline, it is easy for an unscrupulous supplier to fool you into settling for a substandard garment for your employees. The failsafe choice, therefore, is to get your clothing from a company that has been in existence for some time and already manufactured billions of high-visibility garments.