Corporate parties boost morale and camaraderie, requiring thoughtful planning around themes, location, and budget.
Food and drink options should cater to varying dietary restrictions, with consideration of catering services.
Activities for all ages, such as bounce houses, outdoor games, or karaoke, are crucial for engagement.
Thorough planning and prioritizing employees' preferences is key to a successful and fun corporate party.
Corporate parties are always a great way to boost employee morale and build a positive company culture. Planning and hosting a corporate party can be a daunting task, but it's definitely worth it in the end. It provides an opportunity for employees to socialize with each other outside the working space and build camaraderie, which results in a more harmonious workplace. Moreover, it's also an event where employees can bring their families and socialize while enjoying a fun time together. This blog post will discuss some tips for organizing a fun corporate party for employees and their families.
Plan a Suitable Theme
Every party needs a theme, and a corporate party is no exception. A suitable theme for a corporate party could be anything from a costume party to an outdoor movie night. The theme should be chosen based on the employees' interests and preferences. Here are factors to consider when planning:
Location
Location plays a crucial role in setting the right atmosphere for your corporate party. Whether you're considering an indoor venue like a banquet hall or a conference room or an outdoor venue such as a park or a beach, ensure it aligns with your chosen theme. Factors such as accessibility, space, and amenities should be taken into consideration. For instance, if you're planning an outdoor movie night, you'll need a location that can accommodate a large screen and ample seating space.
Time of Year
The time of year also plays a significant role in shaping the theme and venue of your corporate party. If you're planning a party in the warmer months, outdoor themes like barbecues, pool parties, or beach outings could be ideal. Conversely, if the party is during the colder months, you might opt for indoor themes like a holiday party or a cozy movie night.
Budget
The budget is a critical component in planning any corporate event. It dictates the scale of the party, the venue, the food and drinks, and the entertainment options. Before you start planning, determine a budget that aligns with the company's financial resources and ensures the event is cost-effective. Remember, the aim is to provide an enjoyable experience for employees and their families without draining the company's resources.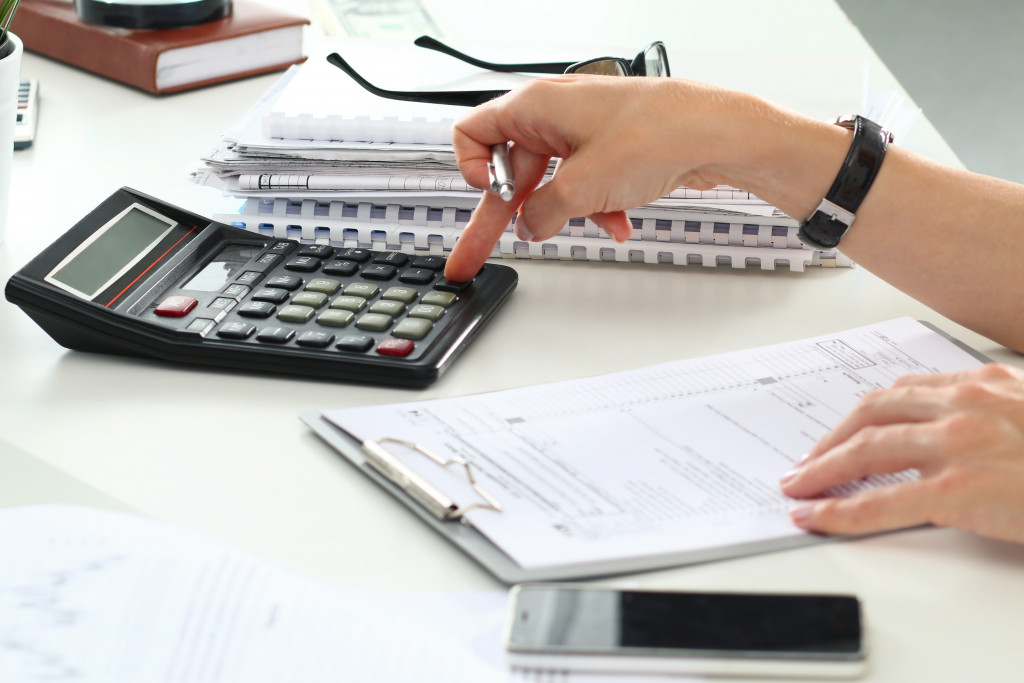 Provide Food and Drinks
One of the best ways to make people happy is by offering them good food and drinks. Keep the menu simple, but ensure there are options for all dietary restrictions.
You could choose to cater the event or ask everyone to bring a dish to share. As for drinks, consider having a mix of alcoholic and non-alcoholic beverages available. Keep the bar well-stocked and ensure there is plenty of water or other non-alcoholic beverages on offer.
Furthermore, if you have a larger budget, hiring food trucks or food caterers could be an ideal option. Doing so not only eliminates the hassle of preparing and serving food but also adds a delicious twist to your corporate party.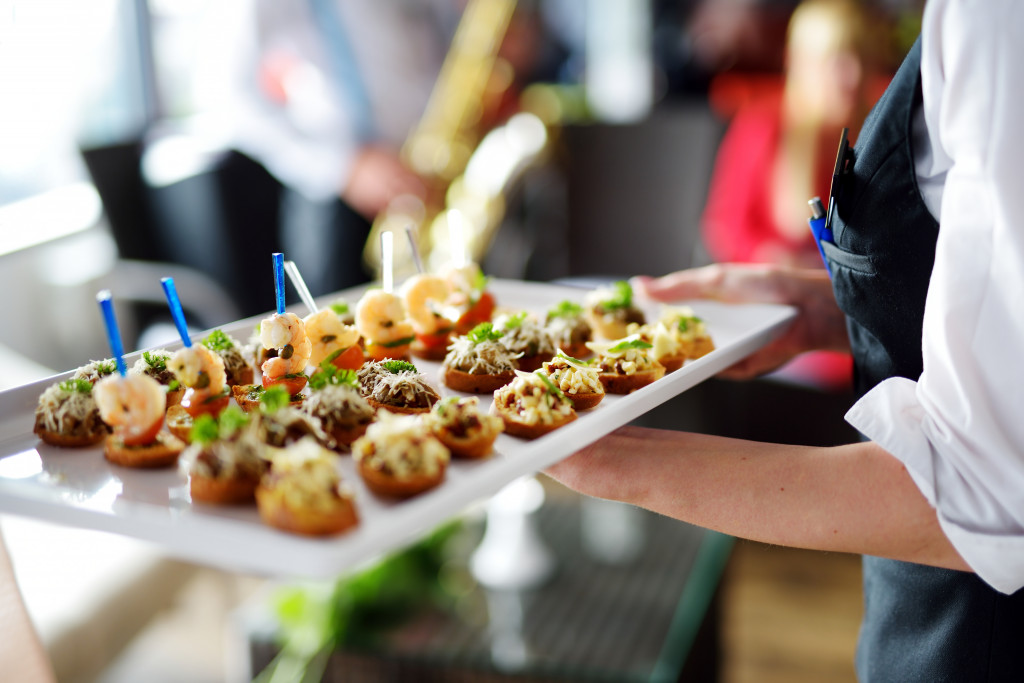 Plan Fun Activities for All Ages
Planning fun activities that cater to all age groups is a vital part of organizing a corporate party for employees and their families. This ensures that everyone, from the youngest child to the oldest adult, has an enjoyable time. Consider setting up different activity zones for different age groups. Here are examples:
Bounce House for Kids
A bounce house is a surefire hit among kids at any party. The endless fun of jumping, laughing, and playing in a safe and controlled environment keeps the little ones entertained, allowing parents to relax and enjoy the party. The best part is you can easily rent a bounce house from a local party supply or event rental company. They'll take care of the setup and tear down, making it a hassle-free addition to your party's entertainment lineup.
Outdoor Games
Engaging in some hearty competition can be a great icebreaker for adults at a corporate party. Consider setting up games like cornhole, sack race, or a three-legged race. These games are not only fun but also promote team-building and camaraderie among employees. You could even create a tournament bracket and offer small prizes to the winners, adding an element of excitement and motivation to participate.
Karaoke
One can never go wrong with karaoke at a party — it's an activity that appeals to all age groups. Whether your employees are good singers or not, karaoke guarantees a fun time filled with laughter and cheer. It's a great way for everyone to let loose, have fun, and show off their hidden talents. Moreover, it encourages interaction and team bonding as colleagues cheer each other on. To make things even more lively, consider running a friendly competition and awarding the best performance of the night.
Hosting a fun corporate party for employees and their families is one of the best ways to build camaraderie and boost morale. However, it is essential to plan thoroughly and prioritize employees' interests and preferences. From choosing the right venue to providing food and drinks, providing fun activities for all ages, and giving recognition and rewards to deserving employees, planning a successful corporate party requires attention to detail and a little bit of creativity. So go ahead, start planning your next corporate party today, and see the difference it makes in your workplace.