• Finding the right architect and contractor is essential, so look for experienced professionals with all necessary licenses and certifications. 
• Ensure everyone involved in the project understands your vision and any applicable local building codes and regulations. 
• When selecting materials, consider cost-effectiveness, durability, maintenance requirements, safety concerns, and more. 
• Plan ahead for contingencies and unexpected delays, such as weather or delivery issues. 
Starting a new business is incredibly exciting, but constructing your first store can also be overwhelming. There are so many things to consider—from choosing an architect and contractor to selecting flooring and fixtures—that it can be hard to know where to start.
Choosing an Architect and Contractor
The first step in building your store is finding the right architect and contractor. Look for professionals with experience in commercial projects and a portfolio of work demonstrating their capabilities. Additionally, ensure they are licensed, bonded, and insured; you're protected if something goes wrong during construction.
It's also important to select architects and contractors who understand your vision for the project and are willing to work with you to bring it to life. Ask potential candidates about how they will approach the project, what challenges they anticipate, and how they plan to address them. This will help you better understand their process and determine if they fit your needs.
Here are ways to ensure that you're making the right choice:
Safety and Compliance
Make sure that the contractors you're considering have the necessary safety certifications and licenses to perform the work. This includes general contractors and subcontractors they plan to use for specialized tasks. It's also important that your contractor understands local building codes and is up-to-date on applicable regulations.
Additionally, if you're planning to hire workers for the project, you will need CITB Health Safety and Environment test certification. CITB HSE tests assess a contractor's knowledge of health and safety regulations and practices, helping ensure that your store is built safely and in compliance with the law. Make sure any contractors you're considering have CITB HSE certification before you hire them.
Licensed and Insured Professionals
When looking for a contractor, ensure you work with a licensed, bonded, and insured professional. This helps ensure that the contractor's insurance policy covers any damage or injuries caused during construction. Additionally, look for contractors who are members of professional organizations to ensure you're working with a reputable, experienced builder who can provide additional peace of mind.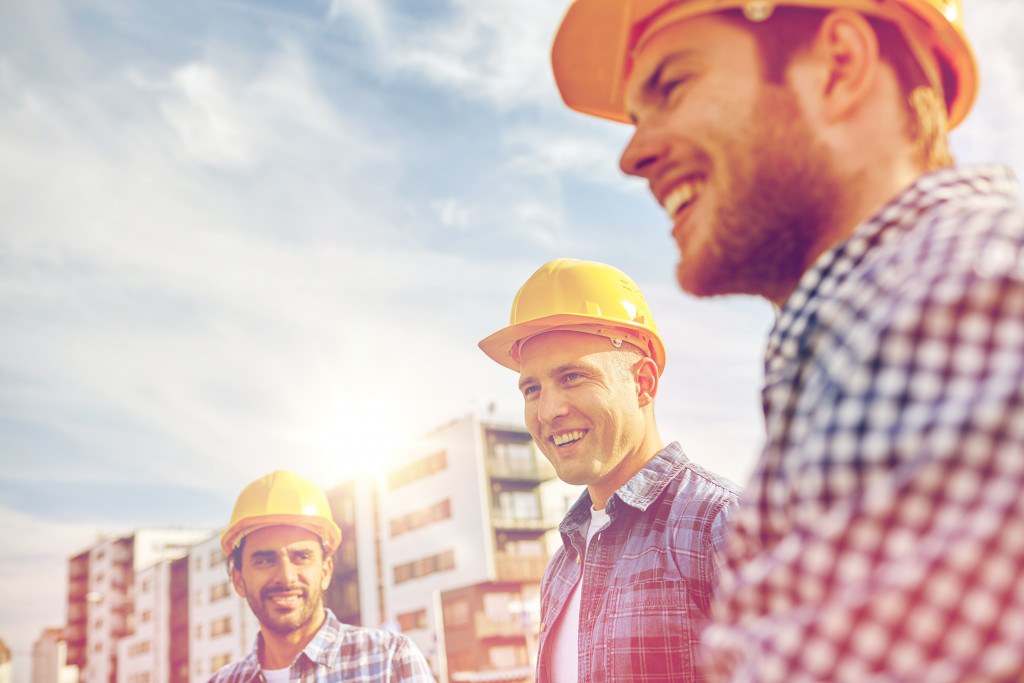 Cost Estimates
Getting cost estimates for the project is essential before breaking ground on your store. Ask each contractor to provide an itemized list of costs, including materials, labor, and other associated expenses. Make sure to read the estimates carefully and ask any questions you may have about the details before making a decision.
It's also important to factor in other costs, such as permits and inspections, that may be necessary for your project. Additionally, consider if there are any local or state taxes you will need to pay during construction.
Selecting Materials
Once your architects and contractors are in place, it's time to start thinking about materials. You want materials that will last while also being aesthetically pleasing; otherwise, customers may not return after their initial visit. Consider factors such as durability, cost-effectiveness, environmental impact, safety concerns, maintenance requirements, ease of installation/repair/replacement (if necessary), acoustic performance (if soundproofing is needed), fire resistance rating (if applicable), etc., when making your selections. Make sure you have detailed plans before ordering materials, so there are no surprises once construction begins.
Creating a Construction Schedule
Finally, create a timeline with clear milestones, so everyone knows what needs to happen and when for the project to stay on track. This includes agreements on payment schedules (both from yourself and any subcontractors or vendors involved) and deadlines for completing various tasks along the way (e.g., delivery dates of materials). It should also include contingencies should something go wrong or take longer than expected—this way, there won't be any surprises or delays down the line.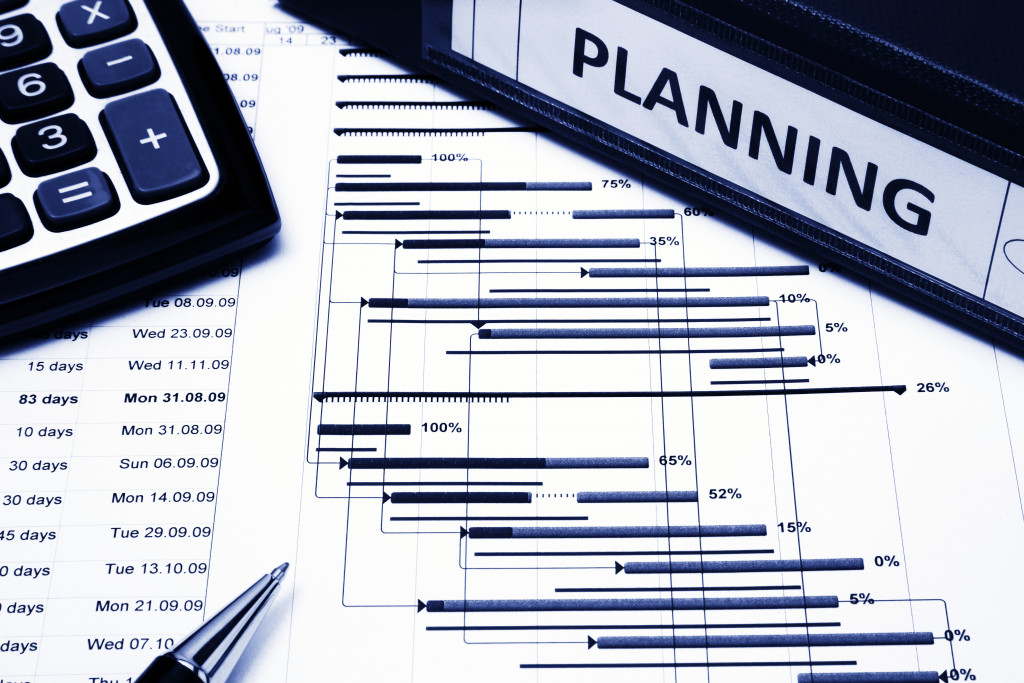 Here are some factors of delay that you should anticipate and prepare for:
Weather: Inclement weather can cause construction delays, so factor in extra time when possible.
Delivery Delays: If materials or equipment aren't delivered on time, your timeline may take longer than expected.
Permits and Inspections: Be sure to apply for permits as early as possible, and allow sufficient time for any inspections that may be required.
Building your first store can seem intimidating, but with the right professionals and a comprehensive plan, you can bring your vision to life. With this guide, you can start constructing your business's new home! Good luck!