It is too expensive to purchase a house these days, with a new house costing an average of $408,800 this year. The U.S. Census Bureau states that homeownership is decreasing. Many people have no choice but to continue to rent. Because of the high demand, rents are also continuing to grow at a faster rate. Data from CoreLogic shows that nationwide rents increased by 9.3 percent from August 2020, whereas rents in August 2020 showed an increase of only 2.2 percent from August 2019.
Because many of the renters are frustrated homebuyers, they seek to rent single-family homes that offer similar features, such as a private yard and garage. They, therefore, opt for single-family home rentals over multifamily homes or apartments. Thus, units with rents that are 125 percent or more of the median in the region rose from 2.3 percent in August 2020 to 10.5 percent in August 2021. In comparison, rents that are 75 percent or less of the median in the region rose from 2.4 percent in August 2020 to only 7.1 percent in August 2021. Renters do not mind paying a premium for the kind of housing they want.
Real estate experts state the occupancy level of single-family rentals is at the highest in the last 30 years and that single-family home renters tend to stay long-term. According to Freddie Mac, by 2022, single-family rentals are expected to outperform multifamily rentals, office rentals, hospitality rentals, and storage rentals. This is good news for single-family home landlords. It also bodes well if you are considering single-family build-to-rent as your next investment.
Cost Versus Income
To be able to earn a profit, it is vital to first compute how much you will spend on building a single-family unit and how much you will earn from it. If you will be building with the loan, you must ensure that the rent you will be getting will cover your monthly mortgage, taxes, maintenance, and repairs, with profit left over. You must also allot a monthly amount to cover the mortgage during the vacant rental months.
Location is an important factor in your decision-making. The cost of land varies widely depending on location. There is a difference in building costs because labor is more expensive in metropolitan areas. You will need to know if the location you choose entails additional building features like well drilling. The rate of property taxes also varies, and you must be able to afford it. Research on whether property taxes are likely to increase in the area.
This does not mean that you should choose the cheapest location, though. You must also ensure that your location has high rent and will attract renters who can pay a premium. Find out the average rent and occupancy rate of single-family homes in the area. You will want to build where single-family rentals are in high demand.
The neighborhood must be good and safe from crime. Ensure that there is easy access to public transportation, parks, shopping centers, restaurants, and other amenities and recreational facilities. Having good schools nearby will be a huge attraction for families.
You must not build on locations that are prone to natural disasters. Check if the area has a history of wildfires, flooding, or earthquakes.
Consider whether you want your rental property to be near your home so that you can manage it yourself. This will save you the cost of hiring a property manager. On the other hand, if you are too busy to handle the task, you must include the cost of having a manager in your expenses. Another option is to hire a property management service that will also take care of all maintenance and repairs and rent collection. This will cost you an estimated 10 percent of the gross rental income.
An Evergreen Business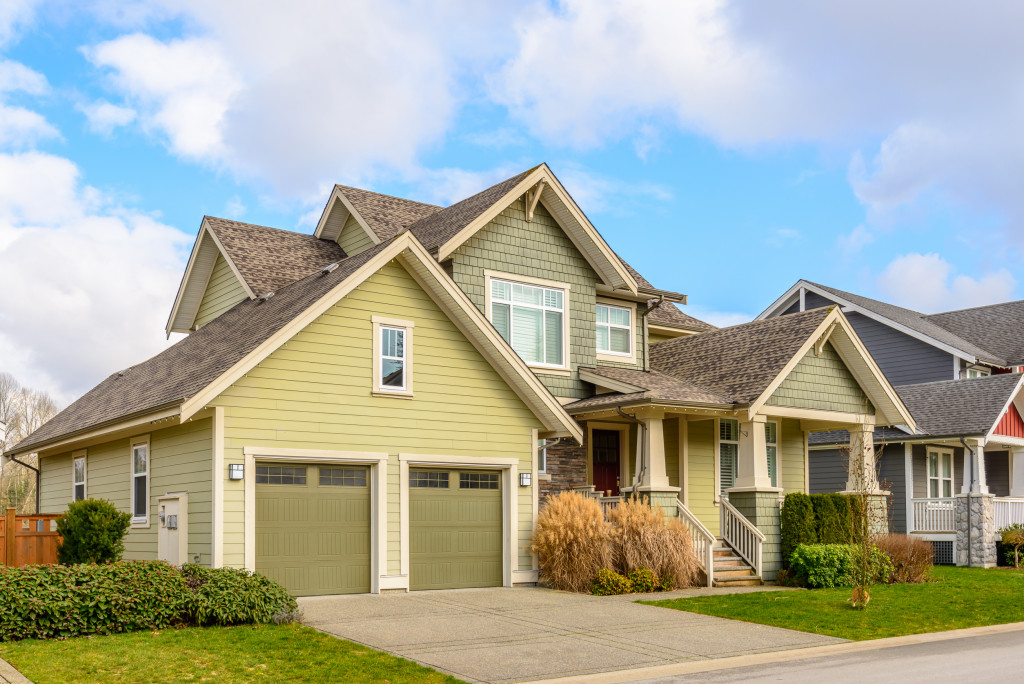 Building single-family homes to rent is an income generator that will not decline. Even if tenants save enough to buy a house eventually, there will always be new generations to take their place. Every generation passes through the stage of renting a home before being able to afford one of their own.
Some people choose to rent because of the flexibility of moving at any time. Some older people sell their homes and rent one close to where their grown children choose to live. They want to pack and go whenever their children decide to move elsewhere. Renting also frees them from having to worry about maintenance.
In the meantime, your build-to-rent investment continues to grow in value through the years. If you get tired of maintaining it, you can always sell it at a good profit.