Whether you're new to the business or not, perhaps it has somehow crossed your mind why people are talking about office design. In particular, they're setting their sights on the spaces of popular tech companies such as Facebook or Google. For many decades, office aesthetics is the least of the worries of a businessperson. As long as there's a desk, chair, and a few cabinets, everything was fine. A beautifully designed office does more than prettify the place. It can boost productivity, health, and happiness for the employees. All these will promote a more successful business.
Stress Relief and Better Health
Absenteeism can cost a lot of money for the business. It can be as much as $2,650 annually for salaried employees, according to The Bottom-Line Killer. If you have 50 employees and each decides not to report to work at least once at different times, that can cost you more than $100,000. People can be absent from work for a number of reasons, but they tend to boil down to one thing: stress. Stress affects many aspects of health, including physical, mental, and emotional health. At the end of the day, the employees need to learn to manage stress on their own, but your company can help, beginning with the proper office design. For example, you can order office furniture online that encourages ergonomics. These are pieces that reduce the impact on the joints and enhance posture. You can also consider investing in light control systems. They will not only save you money but also reduce the eye strain and glare employees experience.
Collaboration and Privacy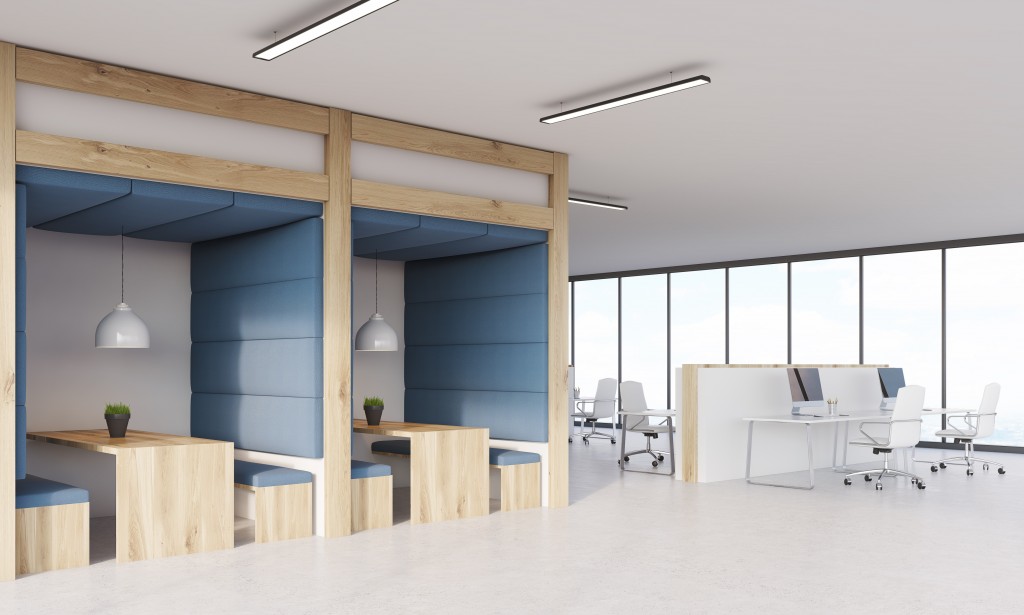 When open-floor office plans became popular, many companies adopted them. It's understandable: proponents say that they can increase productivity, collaboration, and efficiency. This office design, however, isn't for everyone, such as introverts who need privacy. It may even be counterproductive. This isn't to say that open-floor plans are downright wrong, but a well-designed space can incorporate other elements. Thus, there's something for everyone. For instance, offices can opt for cubicles with removable or adjustable partitions. There may be lounges or large tables for random discussions or quick brainstorming. A quiet room may be ideal for people who need to rest from time to time.
Reduction of Business Costs
Renovating an office may cost a lot of money, but the rewards may even be greater. For one, you can integrate energy-efficient solutions, including improvement of ventilation or maximization of natural light. When you focus on enhancing the health and well-being of your employees, you are less likely to lose money due to absenteeism and high turnover rate. Investing in durable multi-functional furniture pieces will ensure that you can use them for years and that they can suit your office design in the future.
Designing the right office takes time and uses many resources, including money. It's not unusual to feel apprehensive or overwhelmed by the idea. But once you realize it's more than making the space more beautiful, you will see its real value: happy employees that contribute well to the growth of the business.